LOGO DESIGN SERVICES Europe Software Agency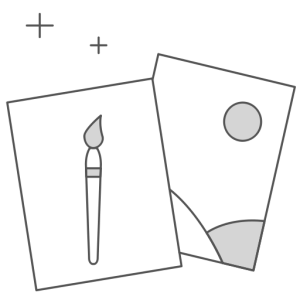 LOGO DESIGN SERVICES
At EUROPE SOFTWARE AGENCY we offer affordable logo design services to clients all over the world. A company's logo is a distinct identity that distinguishes you from others. Whether a logo is small or large, it will stand for your company success. So design your company logo carefully so that it recognizes your company among the customers. A logo is a picture representation that shows your company goals, vision and performance. A company logo should design in the manner that it should be unique, meaningful and innovative to reach the top position in business.
A logo design highlights the image of the business world and also gives trademarks to every company. Earlier logo comes with only images but now logo comes with image and phrases. In India, due to the growth of IT field many peoples searching for standard logo design service at an affordable price.
By Using Logos in your business
Targeted market recognize your company easily
Easily attracts the eye of customers
Gives a corporate or brand identity
Highlights the vision of the company
At EUROPE SOFTWARE AGENCY we deliver you innovative and meaningful logo design at affordable rates. We have skilled and well designed logo designers who are capable of doing business logo for your company.
Once we created your corporate logo, then your logo placed in your signs, letterheads, website, business cards, packaging and other corporate materials. Our designed logo will attract all your customers and clients and helps to grow your business to high peak among your competitors. EUROPE SOFTWARE AGENCY is EUROPE based logo Design Company that offers wide range of logo design services such as corporate logo design and custom logo design. We are a reputed logo design company and we also do offshore staffing in logo designing projects. In our center we are having an experienced team of professional logo designers and we provide best service to you within a given period of time. We will provide quality services that meet your need forever.
At EUROPE SOFTWARE AGENCY we offer different packages for logo design services. You can select your package according to your budget.